Micro Sata Connectors used on Hard Drives and SSD
Micro SATA connectors (sometimes called uSATA or μSATA) on some of Samsung SpinPoint and Toshiba hard drives and SSDs have a specific design that is not compatible with traditional SATA interface. Of course, Data-R-US supports for repair and data recovery devices with these types of devices.
Hard Drives with Micro SATA interface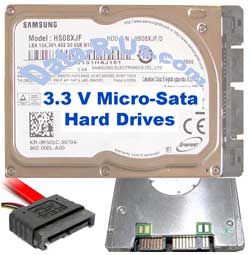 Examples of Micro SATA HDD:
The distinguishing feature of this interface is as low as 3.3 Volts voltage used to power Micro SATA drives instead of traditional 5 Volts for regular SATA hard drives. To prevent from erroneous insertion of seemingly similar in appearance SATA connectors into Micro SATA device, the connector on the drive has couple of coding notches on the blade-connector. Micro SATA connectors were widely used in HDD and SSD with 1.8" form-factor dimension.
Solid State Drives with Micro SATA interface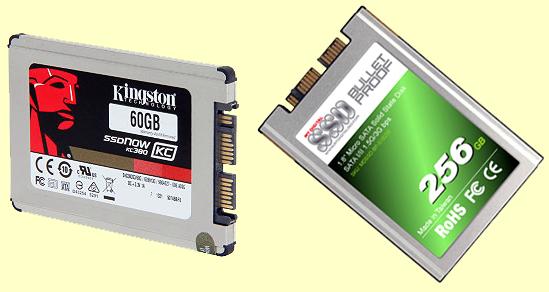 Examples of Micro SATA SSD:
Kingston SSDNow KC380 60GB
MyDigitalSSD Bullet Proof
Samsung 256gb 1.8" uSATA SSD for Dell Latitude E4200 Z600 / Adamo
Toshiba Micro-SATA SSD: THNSFC256GAMJ 256 Gb for Lenovo Thinkpad
NOTE: Only certain models of laptops can work with Micro SATA SSD.
The list of supported laptops includes the following brands and models:
Lenovo ThinkPad X300 X301 T400S W510
Samsung X360
SONY VAIO TT series
HP EliteBook 2530P , 2730P ,2740P
DELL Latitude XT2 , D4200, Z600
FUJITSU P1630