Toshiba Hard Drive Recovery
Evidently, the data loss accidents happen, despite how careful you try to be. It is inevitable that some unfortunate or unforeseen events will occur with the complex physical device such as Toshiba HDD. For the data recovery specialist who deals with real problems, the drive repair is not incidental part of the project. The digital data medium device must be fixed at least to the extent when more or less stable stream of raw data can be achieved in the reading process from the disk.
It is recommended practice to disconnect, remove and stop using the failed drive with data before the certified data recovery specialist safely check the drive, without making further damage to data.
However, connecting the drive to well-functioning computer for testing, backup, or running recovery software is the common practice for computer shops and advanced DIY users. There is always a danger of overusing already deteriorating hard drive before complete data copy is done. If you still want to proceed this way, keep in mind: If anything goes wrong during backup operation - like clicking drive sound, inaccessible data or the whole disk, warning or error messages, sudden reboot, or any other suspicious computer behavior - then you should immediately shut down the computer, remove the malfunctioning HDD, and apply for the professional data recovery service - for the sake of your data!
Data-R-Us specializes in data recovery of all Toshiba hard disk drives listed below and not listed yet.
Most often recoverable Toshiba by Data-R-US HDD-experts
Data-R-Us specializes in data recovery of malfunctioning Toshiba hard drives (listed and not listed below). We provide highly professional and extremely cost-effective data recovery service worldwide. We recover data for all people around the globe, but the majority of our customers are from United States.
Data-R-Us is the name in data recovery world you can trust with no hesitation. But if you still not so sure that Us are the right company for the job, see for yourself what Data-R-Us worldwide customers say about their experience with us.
Toshiba Recovery by Data-R-US in few words
Data recovery for Blue Springs, Missouri USA
Drive failed to boot and I re-formatted the hard drive to try to use it. Did that.
We appreciate your help in restoring the original data to this new hard drive. Thank you, Preston S.
Data recovery for Chris C., St-Lazare, QC Canada
Computer froze; I rebooted, 2 blue screens, then nothing. Drive is not spinning at all.
Thank you for recovering my data. I appreciate your outstanding work! Best regards, Chris
Data recovery for Tom from Bronx, NYC
Failed RAID-0 with two Western Digital Drives in World Book II NAS case has Linux operating System. Second HDD is in working condition. The first drive is failed together with a blown controller board inside the NAS box. The NAS BOX is WD World Book II (Blue Rings). From the research I have done the drive are in Linux raid linear format. WORD DOC + Photos are critical files, and all other files are less important, but useful too.
Dear Data-R-Us.com team, thank you for excellent data retrieving result.
Data recovery for Ferring Pharmaceuticals A/S, Copenhagen S Denmark
The drive is making a very clicking sound; Sent system to Seagate, they told me the files were recoverable but their price was excessive
Thanks for all your patience, help and support in this matter. Honestly, I could not ask for more of anything, everything was just beyond 100%. Ian F.
Data recovery for USAF Gregory M. APO AE USA
Failed in BIOS or CMOS There haven't been any recovery attempts since the hard drive won't show up in the bios.
Thank you for your help in this matter.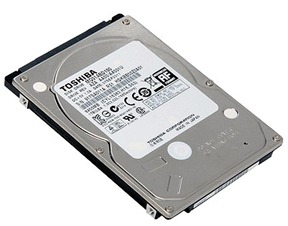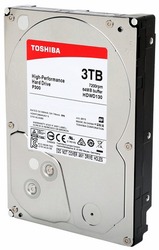 Toshiba Hard Drives: 2.5" disks for laptops and 3.5" - for desktop computers
Entrust your crashed Toshiba to a true data recovery specialist. The wrong decision made in the beginning of disastrous situation might cost you an inevitable data loss. Data-R-Us has been restoring the lost data from the malfunctioning hard drives by Toshiba for over two decades. We are truly the Professionals in data recovery business, delivering the best of the possible results. Our engineers succeed there where many have failed. Our clients are loyal to us: once they used our service - they do not look further! Our data recovery service is a guarantee of the high-rank professionalism.
In many cases we are successful to recover the whole operating system. Then a new hard drive may be used as a bootable clone of original disk. Check for details in Help section.